Facebook's Giphy acquisition further extends social giant's reach
Facebook is acquiring Giphy, a search engine and database for short animated GIFs, adding to its growing stable of apps and services at a time when regulators are questioning the company's reach.
Facebook, which announced the deal for an undisclosed sum in a blog post over the weekend, said Giphy will become part of its photo-sharing site Instagram. The tech giant said that 50 per cent of Giphy's traffic already comes from Facebook's apps, which also include its popular social-networking service as well as WhatsApp.
Giphy is an app in its own right, but most people use it in the context of other services; as an add-on to Apple's iMessage tool for texting, for example, or as a way to send viral images to coworkers using Slack. In acquiring the company, Facebook signalled it did not plan to change Giphy's core functionality, pledging it would invest further in content while assuring developers "will continue to have the same access" to the underlying code.
But that also means Facebook will have another route into competitor's apps – and that's causing some people to rethink how they use the fun, conversational gif tool. It's one more example of Facebook's reach into nearly every corner of the Internet, even parts that are not explicitly controlled by the social network.
Calls to delete Giphy popped up across social media on Friday, as people pushed back against one more way for Facebook to collect personal information about them. Facebook uses the data it collects from people's posts, likes — and now, perhaps, gif searches — to serve up personalised ads on its sites.
Facebook declined to comment.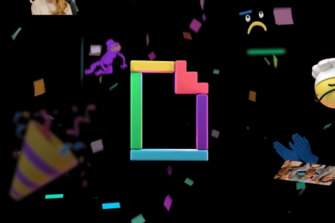 Facebook has faced growing backlash about its privacy policies for the last two years. Many users were especially surprised by the reach of the social media giant's internet tracking abilities when the company released a way to see "off-Facebook activity" last year. The feature shows how much information the company collects even if you aren't on a Facebook-owned site and have the app closed.
Encrypted app Signal, which many use for secure mobile messaging, responded quickly to reassure users about Facebook's acquisition Friday.
"Signal already uses a privacy preserving approach to prevent gif search providers from receiving user data," Signal creator Moxie Marlinspike tweeted. He linked to a 2017 blog post by the messaging company, which explains it uses a private network to disconnect user's identity from their GIF search queries.
Loading
Instagram product vice president Vishal Shah wrote in a company blog post that Giphy's integration would help people better express themselves in messages.
"Both our services are big supporters of the creator and artist community, and that will continue," he wrote. "Together, we can make it easier for anyone to create and share their work with the world."
Facebook has been shifting its resources more toward direct messaging for the last year, ever since CEO Mark Zuckerberg announced a privacy focus for the company amid growing antitrust and privacy concerns from regulators and company critics.
The deal is unlikely to trigger a mandatory review from US federal regulators, who are already scrutinising Facebook's past purchases for potential antitrust concerns, according to a source familiar with the transaction who was not authorised to discuss the details. Only deals exceeding a certain size trigger a formal government review.
In February, the US Federal Trade Commission announced a wide-ranging inquiry to probe past acquisitions by Facebook and other tech giants that may have been too small to warrant closer inspection by government watchdogs at the time they were announced. In the process, the agency signalled it could unwind those deals it later found to be anti-competitive.
The Washington Post
Most Viewed in Technology
Loading